With the new school term starting, could your attic be a new place for study?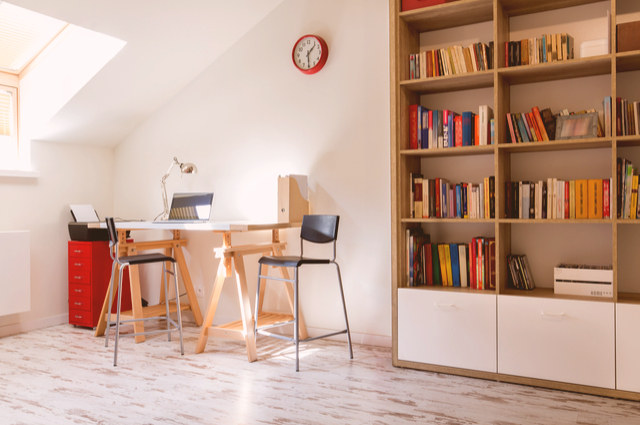 Whether for the Junior Certificate or Transition Year, your child needs somewhere quiet to do their homework. Their bedroom may suffice but, if shared with a younger sibling, their homework could be disrupted. He or she may be more inclined to use the living room for their revision, where he or she could be distracted by TV, radio, pets, or the telephone. The answer may lie upstairs, in the attic.
An attic could become a good study, a good place to get away from other distractions in the home. When the public library's closed, your attic study could be an alternative place to get homework done. Or a spot of quiet reading, maybe with a favourite tune or two.
As well as undertaking your loft conversion, we at Steven Cleary Carpentry can help with the furniture. For example: bookshelves; somewhere to place your computer and its peripherals. Also space for a fan. Whether your future study is designed for junior school pupils or postgraduates, we can tackle any installation with ease.
Everything, as always by Steven Cleary Carpentry, is based around your needs. For example: what was previously a playroom could be a study. The toy box could be replaced by a bookshelf or your desk. Whether you wish to make minor changes or go for a full-on refurbishment, we shall deliver. On time, on budget, and to your needs.
Whether you opt for a basic loft conversion with Velux rooflights or a complex conversion with a mansard roof, you will get nothing but the best from Steven Cleary Carpentry. Cleary by name, clearly by nature.
Steven Cleary Carpentry, 29 August 2017.