Bathroom Installations in Dublin
BATHROOMS BY STEVEN CLEARY
Are you looking for bathroom fitters in Dublin? Steven Cleary Carpentry are professional bathroom designers and installers in Dublin including showers and wet rooms. We can help you with your design, installation, or both. With over 30 years of experience, we have the expertise to make sure your project is completed to the highest standard.
Our team will work closely with you from conception through completion so that all aspects of your project are taken care of professionally and efficiently. You won't find a better service than ours anywhere else!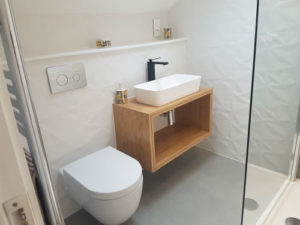 WET ROOM, SHOWER ROOM OR BATHROOM DESIGN?
Wet rooms have seen a rise in popularity, especially in properties where space is at a premium. A wet room does away with the shower cubicle, though retains the splashproof screen. It includes a sloped floor leading to the grid for the shower. The sink and toilet are usually positioned opposite the showering area.
For some households, there is no substitute for a proper bathroom. We can fit baths in a number of shapes: corner baths, straight baths, also freestanding bathtubs and jacuzzis. Even hot tubs. We can also make necessary adjustments to bathrooms for wheelchair users.
A shower room can be suitable for households with little space. The main – most obvious difference – is the sealed cubicle, usually cuboid or chamfered at the entrance. Whether you choose a bathroom, shower room or wet room, we shan't skimp on the fixtures or the tiling. Our work is guaranteed and insured.
TAKE THE PLUNGE WITH A NEW BATHROOM RENOVATION
Whether you want an all-singing-all-dancing new bathroom suite or a new toilet, our bathroom fitters in Dublin can help. For your dream bathroom or individual fixtures, we shall visit your home and consider the possibilities. Then we shall look at potential designs and offer you a free no-obligation quote. We provide our bathrooms to clients around Dublin & Meath.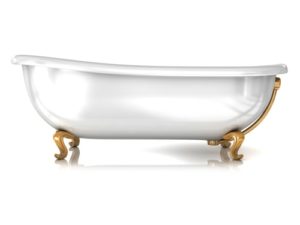 WHY CHOOSE OUR BATHROOMS SERVICE IN DUBLIN?
If you are standing in your bathroom looking around thinking that you live in a time warp, it may be time for a bathroom renovation. If you have ever thought you could do more with your space, it may be time you took control and optimised your space. Maybe your toilet is in a bad position or you need something more accessible for an elderly resident.
The good news is that we can do all of this for you and more. The bad news? Well, there isn't any! We can install entire bathrooms, optimising your space and giving you many design options to choose from. We can also install wet rooms. Wet rooms are becoming more and more popular, particularly with wheelchair users, disabled individuals and the elderly.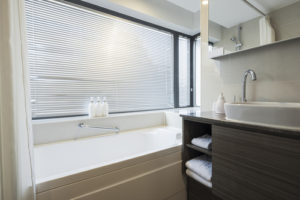 The wet room means that there are no steps to get into the shower and they look very modern. We can also install a range of baths, from corner, to jacuzzis. All of our tiling work and fixtures are also completed to a very high standard and all of our work in insured.