MAKING THE MOST OF YOUR ROOF SPACE
We at Steven Cleary Carpentry and Building Services specialise in attic conversions in Dublin and Meath. Our professional team of carpenters offer you two ways of avoiding estate agency fees or the stress of moving to a new home. That of expanding outwards or upwards. With the latter, an attic conversion enables you to add storage space or another room for your home.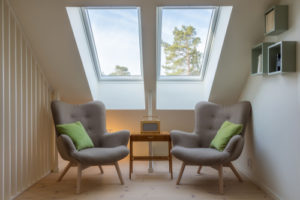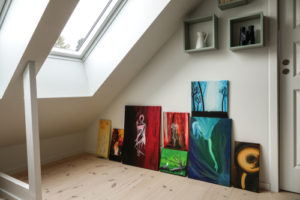 According to Eurostat, 2015 saw the Republic of Ireland enjoy the third highest rise in house prices of the 28 EU Member States. The Celtic Tiger seems to have escaped the doldrums of 2008, which has upped the price of moving house. More than ever, improving your existing home is a better move.
THE ATTIC AS AN EXTRA ROOM
An attic conversion can add value as well as space to your home. For use as an additional room, two-thirds of your floor space needs to be eight feet high. If you wish to convert your roof space into an extra room, we can sort out the necessary arrangements for heating, lighting, access, and insulation.
Many people prefer to use their attic as a box room. Your attic could also be good for:
Stargazing: an attic could make for a suitable observatory;
Studying: you could free up some space in your bedroom and use the attic as a study;
Reading: an attic could make for a good library.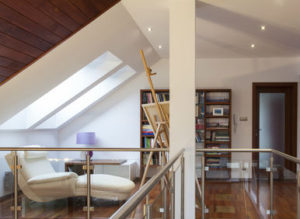 If you are going to use your attic on a regular basis, you may prefer to have a permanent form of access. We could add some stairs to your attic instead of using the ladders.
USING YOUR ATTIC FOR EXTRA STORAGE SPACE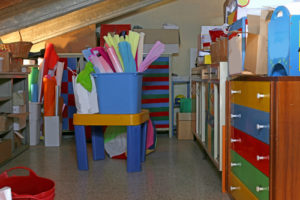 Many people prefer to use their attic for storage. This is where we choose to abandon the Christmas decorations till late November or early December. In this case, the attic serves a useful purpose in decluttering your house. There is also no need to leave some of your possessions in a self-storage unit (the cost as well as driving to the facility).
YOU'VE READ THE REST, NOW TRY THE BEST
We can offer you a free no-obligation quote for all types of attic conversions in Dublin and Meath. If you agree with the quote and wish to go ahead, we can sort out the paperwork and the planning permission process. Then we can start work and, within a fortnight, you could say hello to some extra space.