Our dedicated professional team offer a service which is unbeatable. We can come to your residence, do measurements, talk about designs and plans and give you a free quote for the work. This way we keep you, the client, at the heart of the decisions.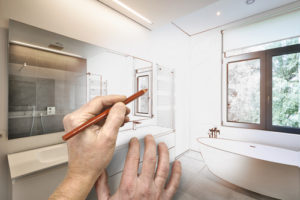 It also gives you an opportunity to know who you are working with, and make sure the measurements are taken accurately all before we talk prices. Our prices are extremely competitive for the standard of work we provide. Our bathrooms in Meath are simply the best, as many happy returning customers could tell you.
Word of mouth is powerful and that is how we have grown to the business we are today. Customer service is something we pride ourselves on and so we can guarantee you will have good things to say about our service, because our team is exceptional at putting the customer first.
Professional Bathroom Fitting Service in Meath
Have you ever gotten home from work, kicked off your shoes, gone for a shower and had to contend with a half broken shower? Have you ever looked around and thought the whole bathroom needs dragging into the 21st century? Well, you can do something about those thoughts with our wide selection of bathroom designs.
We can install all different types of baths; for example, corner baths, free standing baths and even hot tubs. We can also install wet rooms which are becoming more and more popular, especially with the elderly and bathrooms with limited space.
When we meet with you to discuss designs we can take any disabilities into account to make it as user friendly as possible. You will not regret doing your bathroom transformation with us. Our tiling and fixtures are top quality and all of our work is insured. We promise to bring your vision to life to the very best of our ability.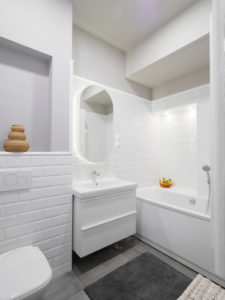 If you would like for us to transform your bathroom in Meath then contact us on: 046 9028374 or 086 2448792. We look forward to hearing from you.
GET IN TOUCH TODAY
So, if you want a professional team that will install bathrooms in Meath, you are looking at the right place. Contact the team on: 046 9028374 or 086 2448792 to start your journey to a new amazing bathroom.