Bespoke Built in Wardrobes Designed To Suit Your Bedroom
Steven Cleary Carpentry are experts when it comes to building and fitting bespoke wardrobes in Dublin, Meath and surrounding areas.
You've got to love flat pack furniture for its chipboard, range of veneers and, sometimes, cryptic instructions. The mother of all flat pack furniture assignments is the wardrobe. A pain in the proverbial, which many of us can do without. If you look at our site, it doesn't have to be this way. We can design bespoke wardrobes that best fit your bedroom.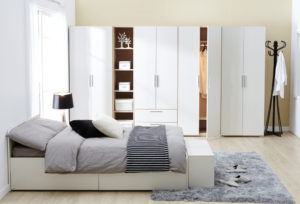 As with any of our general carpentry work, the only limit is your imagination. Whether your ideal wardrobe has mirrored doors, plain wooden doors or pink veneer, Steven Cleary Carpentry & Building can make that possible. We are as much at home with ultra-modern design as traditional Shaker style furniture. We can work with hardwood, softwood, and chipboard. As for doors, standard and sliding varieties.
SPACE SAVING WARDROBES
Our bespoke wardrobes are designed for the very particular needs of your home. Your home might be larger or smaller than the common and garden wardrobes you see in furniture stores or catalogue shops. You might prefer a standard double door wardrobe or a more comprehensive system with sliding doors and drawers. You might want somewhere to put your shoes.
Furthermore, your dream wardrobe system could have overbed storage, space for a dressing table. Or it could be used as a room divider. The possibilities are endless.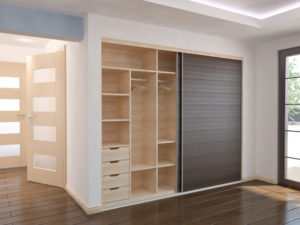 You can choose between freestanding or fitted wardrobes. For more stability, and optimum space, we prefer to build fitted wardrobes. We think fitted wardrobes offer greater space advantages our standard freestanding wardrobes. They enable you to manage your bedroom's space better. Finding your work clothes or casual outfits are no longer a chore. Many of us can relate to trying to find certain garments without success – especially when minutes away from an appointment or a date night.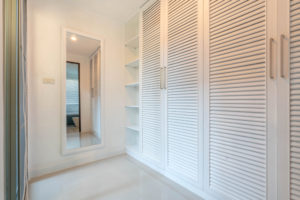 For a truly efficient wardrobe system, whatever your style, why not contact us for a free no-obligation quote? Just send us an email, give us a call, or fill in our quick message form. We will be delighted to help you.