Forget DIY this Easter: our carpentry services provide an alternative to queuing and screwing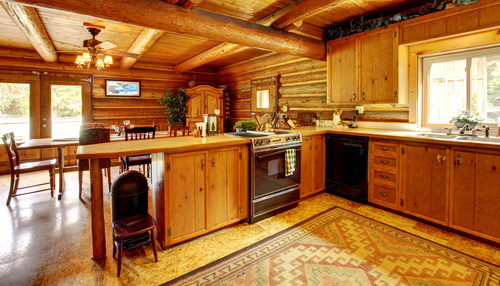 Yes, it's that time of the year again. Not that time of the year where a bearded man wears a red outfit, but Easter. Peak DIY season, perhaps a good second to May Day Bank Holiday Monday. For anyone who has been stuck in a queue outside Liffey Valley B&Q, we can feel your pain. Don't get us started on flat pack furniture either. If any of the above fills you with dread, why not turn to us instead, for first rate carpentry services in and around Dublin.
We at Stephen Cleary Carpentry are a versatile bunch. We can turn our hand to anything from heated towel rails to loft conversions. Believe us: there is nothing worse than wasting a good Bank Holiday being sat in traffic, then trying to assemble a bookcase, coffee table, or bathroom cupboard. Our carpentry services will take the pain out of this charade.
Whether you fancy a fitted kitchen or a new chest or drawers, we can undertake any task. Its size and complexity doesn't matter.
Local knowledge
We offer carpentry services in and around Dublin. Our main client base is within an hour's drive from our base in Johnstown Village. This is close to Navan which, until 2003, was noted for the manufacture of its carpets. Today, Navan is a popular dormitory town for the city of Dublin, where most of our clients are situated.
First For Experience<
You can rely on Stephen Cleary for your carpentry services and his wealth of experience. For further information telephone us on 046 9028374 or 086 2448792, or send us an email to clearycarpentry@gmail.com or stevencleary86@gmail.com. We shall get back to you as soon as possible.
Stephen Cleary Carpentry, 10 April 2017.