The bathrooms in Dublin we provide is something we are extremely proud of. Our clients are always happy with our work and often come back for more. Word of mouth is a powerful thing and we always keep this in mind while carrying out our work; the customer comes first.
Our dedicated team work respectfully and professionally, getting the job done with great efficiency. We can come out to your house, look at potential bathroom designs and give you a free no-obligation quote.
We aspire to make the best of your space and also make sure all measurements are done to the exact mm, so that our design will fit like a glove, and the installation will run smoothly.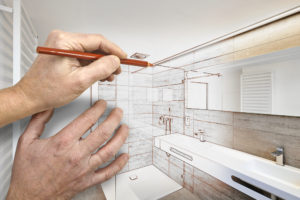 WHY CHOOSE OUR BATHROOMS SERVICE IN DUBLIN?
If you are standing in your bathroom looking around thinking that you live in a time warp, it may be time for a complete new look. If you have ever thought you could do more with your space, it may be time you took control and optimised your space. Maybe your toilet is in a bad position or you need something more accessible for an elderly resident.
The good news is that we can do all of this for you and more. The bad news? Well, there isn't any! We can install entire bathrooms, optimising your space and giving you many design options to choose from. We can also install wet rooms. Wet rooms are becoming more and more popular, particularly with wheelchair users, disabled individuals and the elderly.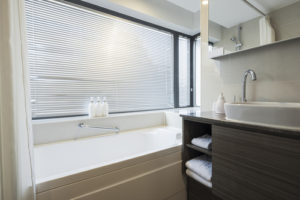 The wet room means that there are no steps to get into the shower and they look very modern. We can also install a range of baths, from corner, to jacuzzis. All of our tiling work and fixtures are also completed to a very high standard and all of our work in insured.
GET IN TOUCH TODAY
So, if you want a professional team that will install bathrooms in Dublin, you are looking at the right place. Contact the team on: 046 9028374 or 086 2448792 to start your journey to a new amazing bathroom.